Simi Reacts To Pregnancy Rumors, Gives Shocking Response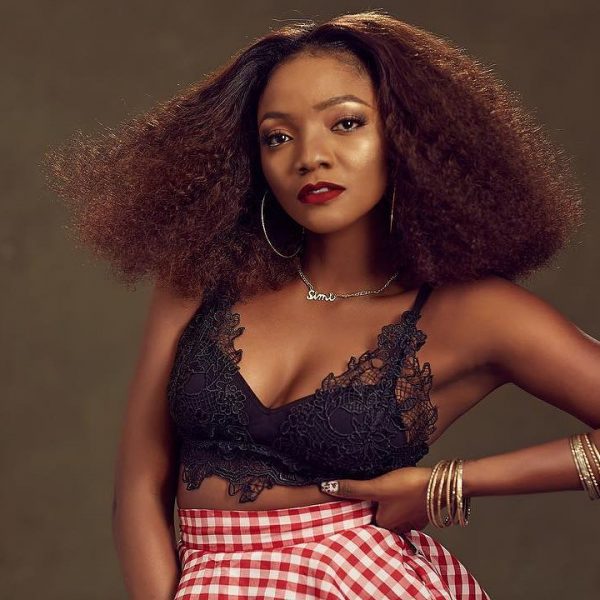 Nigerian sensational singer, Simi has just responded to the reports that she is pregnant.
Since she got married to her beau, Adekunle Gold, Simi has often teased fans with pictures of a protruding belly. Pregnancy rumors spring up when she posts pictures of herself with a big belly which she later revealed was caused by excessive feeding.
However, her recent pictures have again caused quite the ruckus on social media. A certain twitter user in response to her recent pictures which suggest that she is pregnant Tweeted saying that the "Joromi" singer is pregnant. Aww….Simi is preggy . Simi upon seeing the tweet gave a hilarious response asking the fan if she was the one that impregnated her. She wrote "Is it you that preggy me? lol"